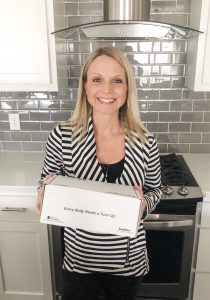 I recently completed Ultimate Reset, a clean eating and detox program. I had fallen way of the wagon in terms of my nutrition – snacking on my kids foods, eating too many sweets, having a glass of wine almost every night and just mindlessly munching in general. I really wanted to ditch those bad habits and felt like this was just the jump start I needed.
Many have had great weight loss success stories on this program. I have a few lbs I put on over the summer that I need to lose but again, my main goal is to ditch the bad habits I picked up and really get back to eating CLEAN!
Below is a review of my experience on the program.
DAY 1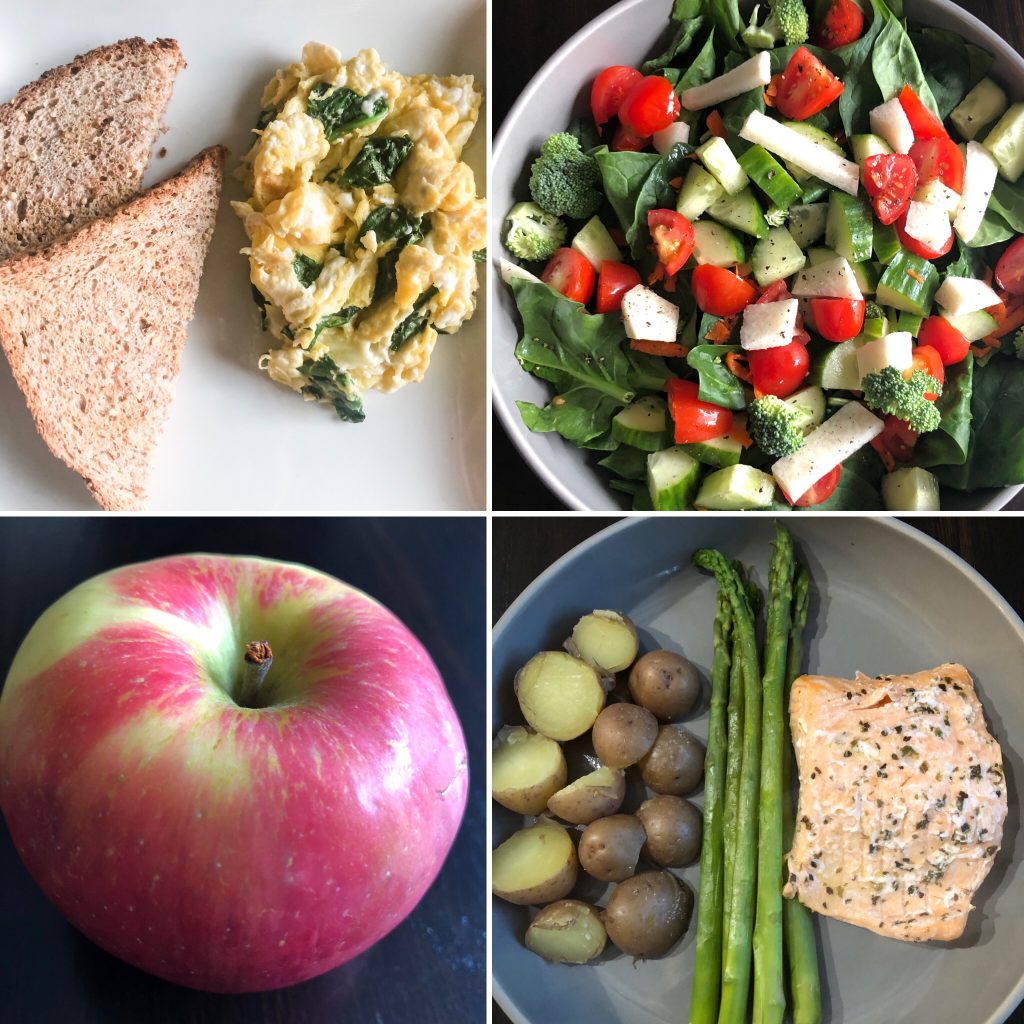 Day One was great! All of the meals were great and you got a lot of food with all of them. I had an apple and almonds for my snack in the afternoon (snacks are optional). Coffee is not recommended but for now, I am allowing myself one cup of black coffee. I normally crave some type of snack or wine at night but not tonight! My mind is definitely ready to do this!
DAY 2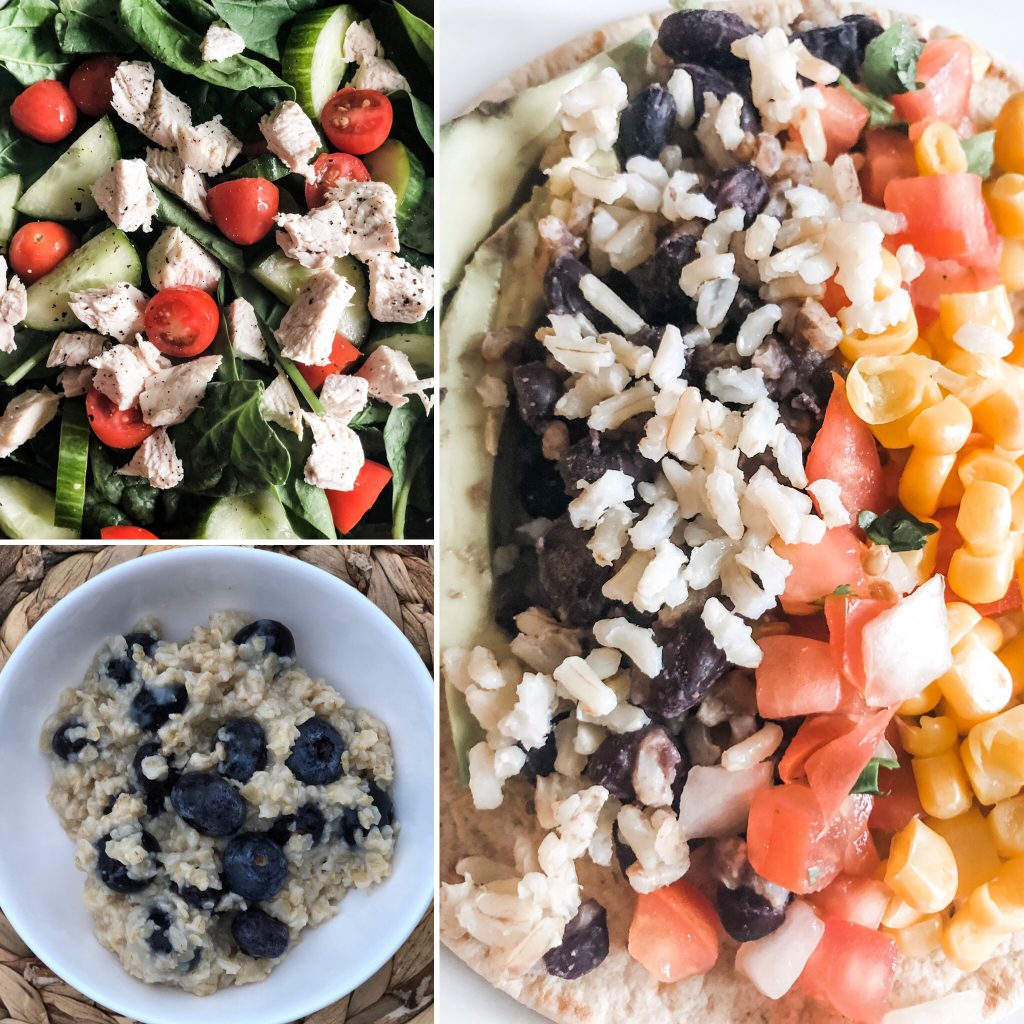 The food was great again today! I went to a family gathering today where others where drinking. Normally I would have went right for the drinks but it didn't phase me today. I have had a headache at the end of both Day 1 and Day 2 but I think that is still caffeine withdrawal. I was definitely drinking way too much coffee before. I am looking forward to not being so dependent on it.

DAY 3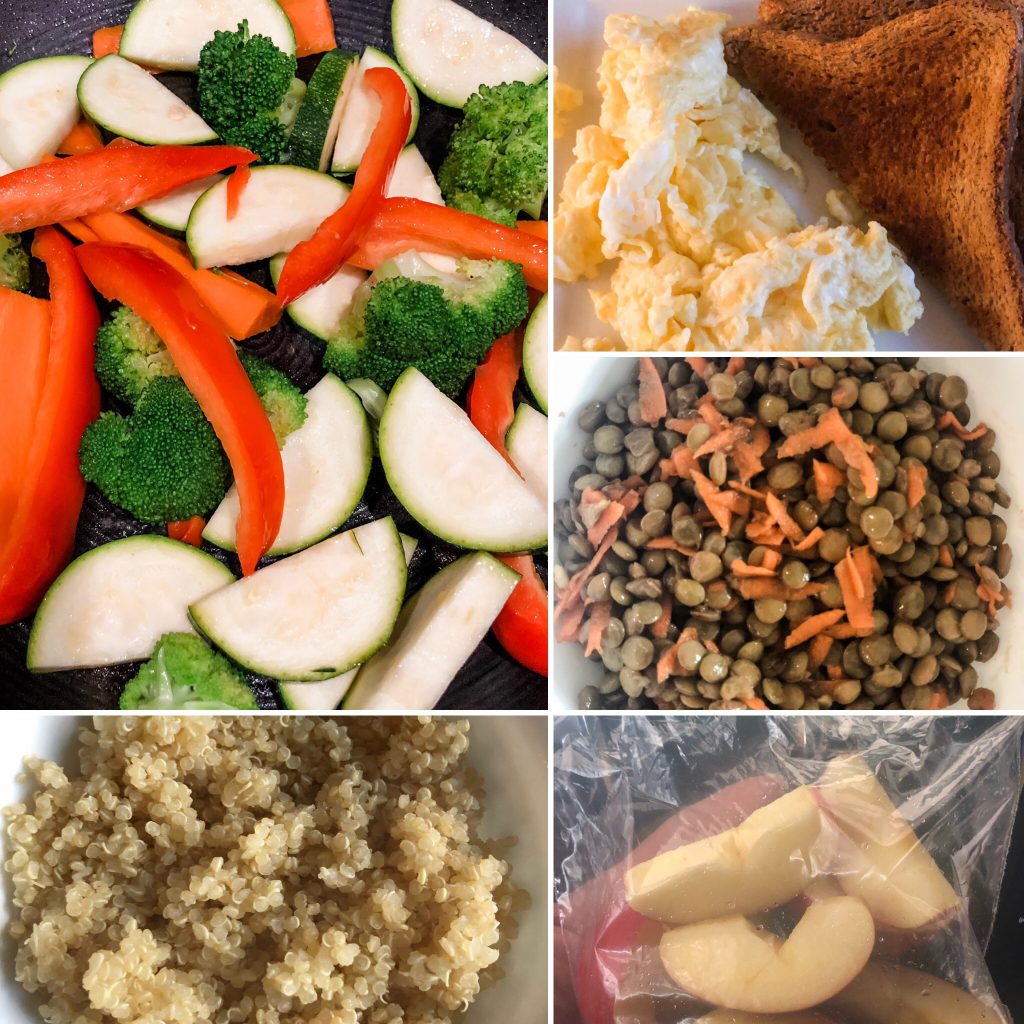 I was a tad tired this morning but I think that was due to my daughter throwing up on the carpet in the middle of the night (too much junk food for her at the family gathering!). After I got going for the day, I felt great and better yet, no headache tonight! Also, I tried lentils for the first time. I couldn't eat them every day but I didn't mind them!
DAY 4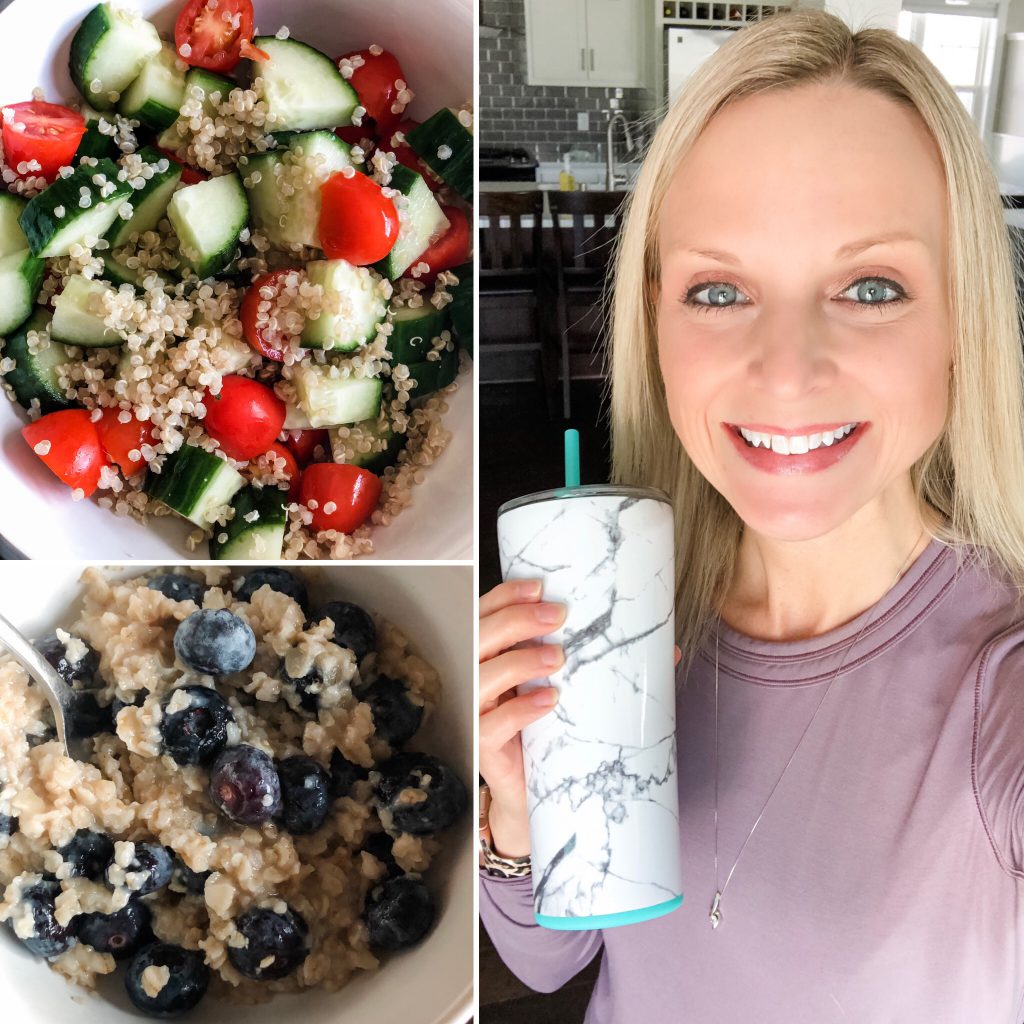 OMG – This Quinoa Salad was the bomb!  I'll definitely eat this again. I felt like a treat mid-day so I had an approved Vegan Pumpkin Spice Latte. Dinner was a repeat of Day 3. This has been going way easier than I thought it would. I think my mind was ready to commit to #cleaneating!
DAY 5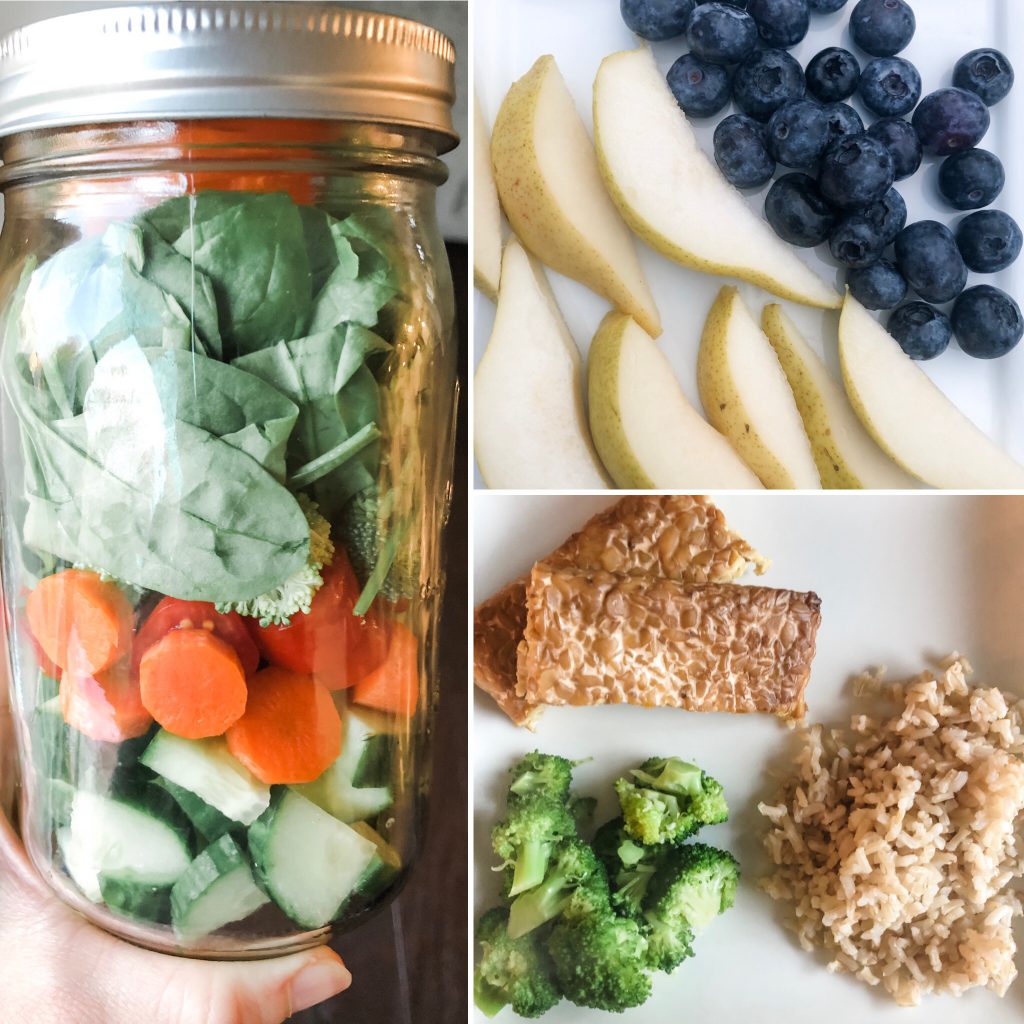 Today was my first day back at work since starting Reset. I knew to be successful, I had to plan ahead. I prepared my salad the night before and it fit perfect in the Mason jar. I have seen posts about this all of the time. I am not sure why I didn't try this sooner! I had another first, tempeh – I really liked it!
DAY 6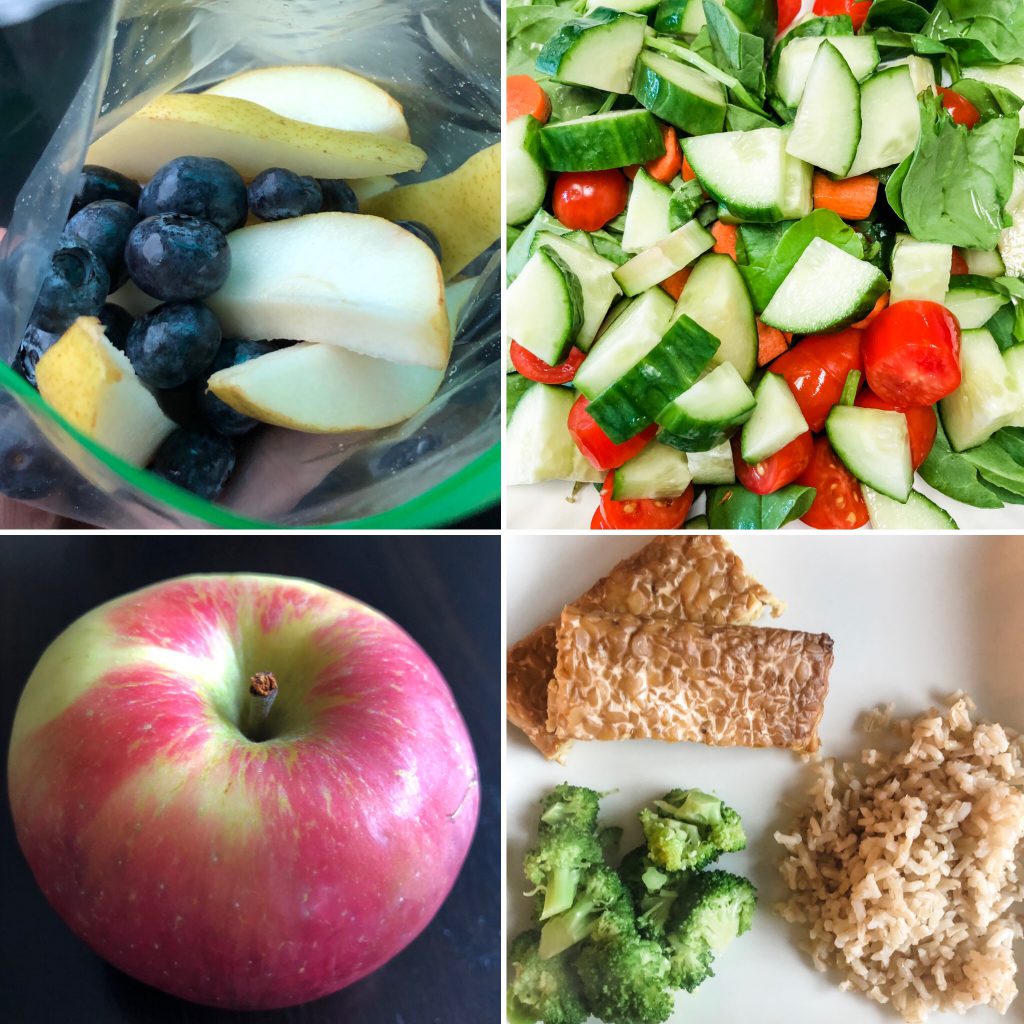 I am really getting in a groove with this now.  I packed my lunch again the night before and grabbed my fruit to go in the morning. Today was a busy day because we had family pictures.  I knew this and planned on eating leftover tempeh for dinner.  I ate the exact same food today as yesterday.  It worked for me!  
DAY 7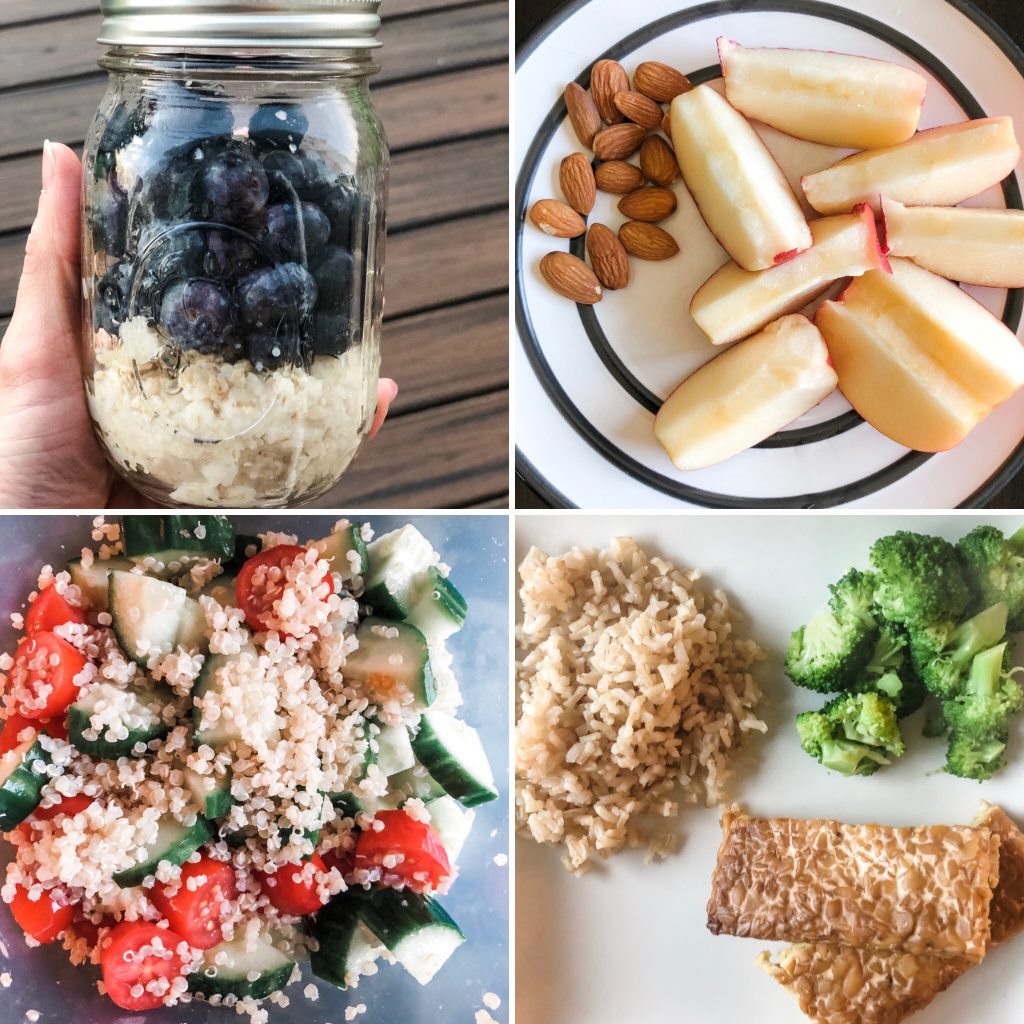 Today was my last day with oatmeal allowed for breakfast so oatmeal, yogurt and blueberries it was! I loved the Quinoa salad so packed that for lunch today. I did not plan a head for dinner and it was a busy night running my girls around so I again at the same thing for dinner – Tempeh, broccoli and rice. There is a different recipe for each dinner but I was starving by the time I got to eat, so this is just what worked for me. Time to mix it up tomorrow.
DAY 8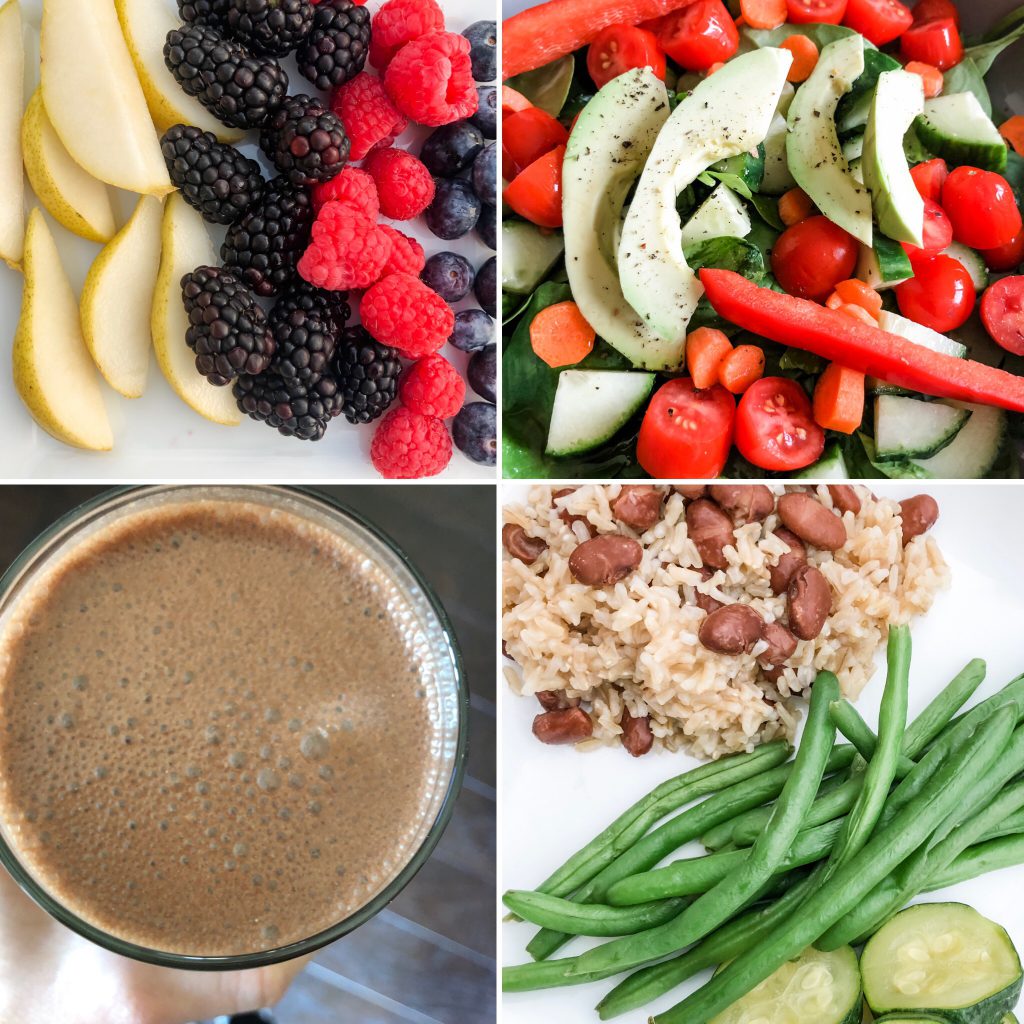 On to Week 2! Today started my detox drink – 3X per day. You may think that would mean you are running to the bathroom a lot, but this is not that type of detox and that does not happen. It isn't too bad besides that you need to stir it and drink it quick! I celebrated Week 2 with an approved Vegan Chocolate Shake which was a tasty treat. The pinto beans and rice were fine but not really my cup of tea so I think I will skip them for lunch tomorrow.
DAY 9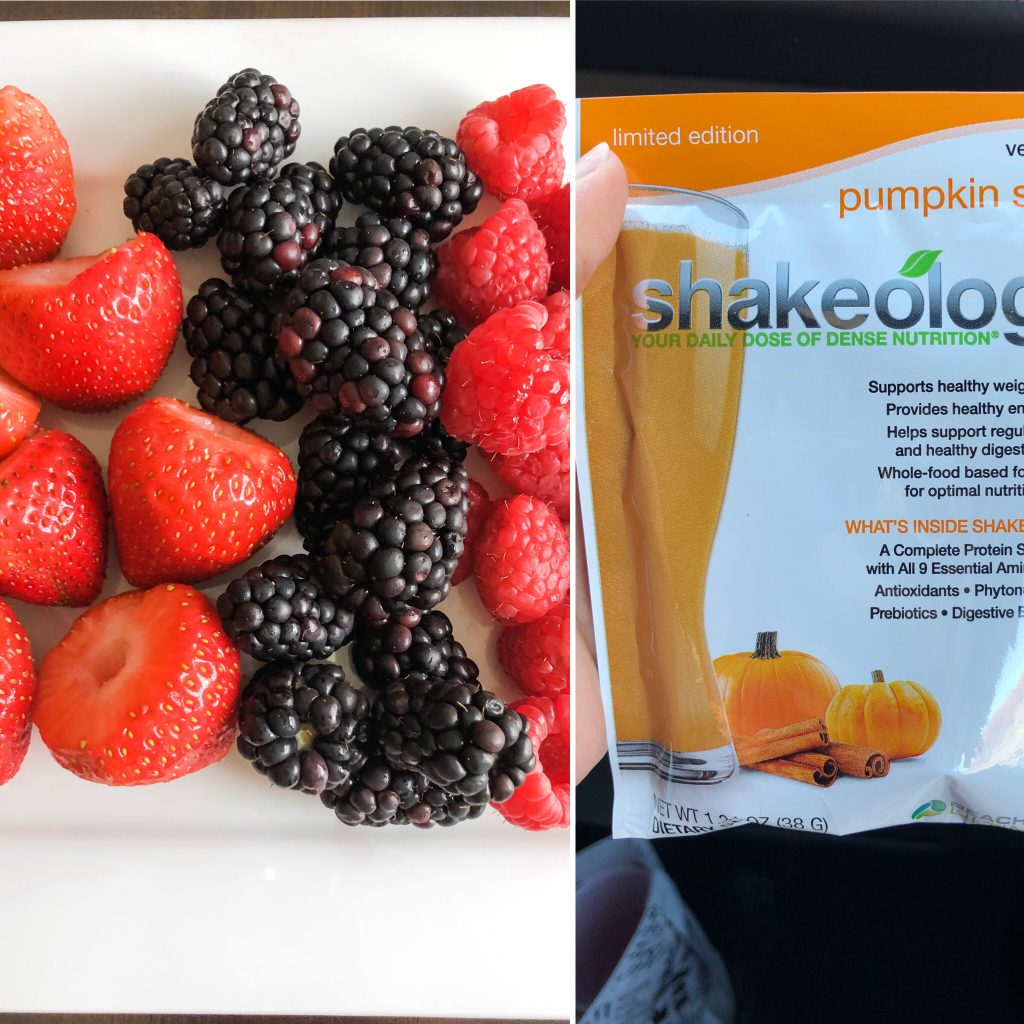 Not many pictures today. I was on the go to an Apple Orchard with my fam. I planned ahead and brought all of my supplements and packed a salad and Pumpkin Spice Shakeology (YUM!). I was feeling like a glass of wine tonight but I made a cup a tea and went to bed early.
DAY 10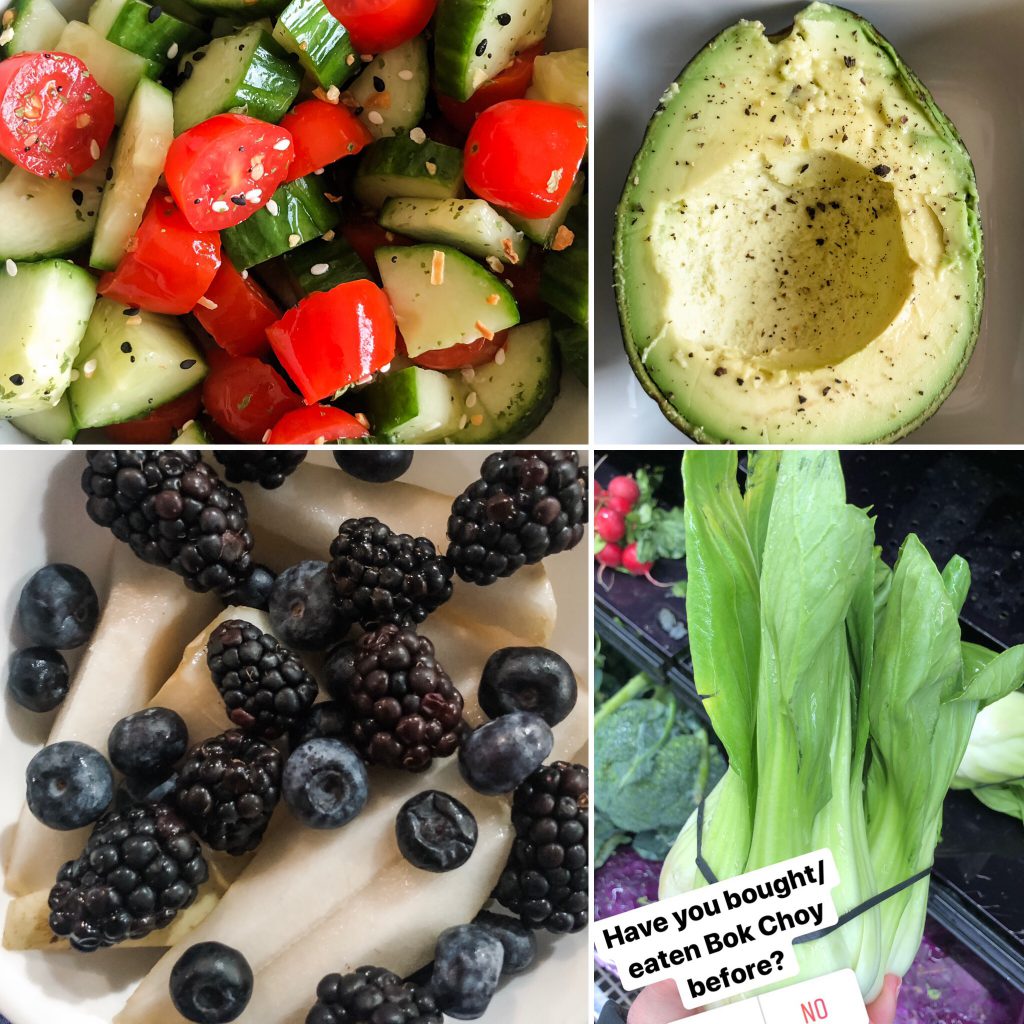 This weekend was definitely challenging to plan for as we were on the go and then tonight we had plans with family for dinner. I ended up eating leftovers – green beans, tempeh, and quinoa. Not exactly the meal for today but it was still in line with what I should be eating for dinner and my main goal is to clean up my eating. I did squeeze in time to go shopping for ingredients for this week. I plan to make the Asian Stir Fry and make enough to have leftovers for the week.
DAY 11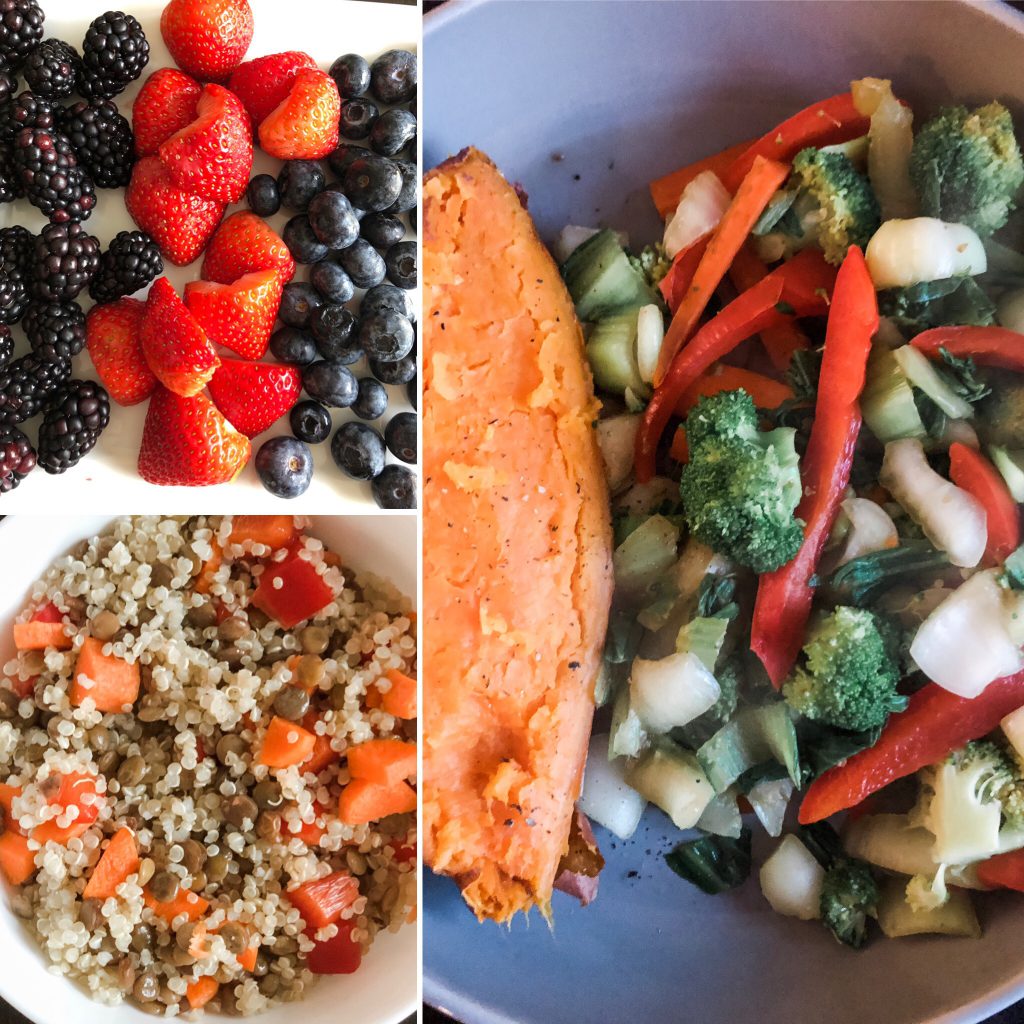 Well, I made it through the weekend. Mondays are easier for me because I am home with my daughter and it is easier to cook different meals. I tried out the Quinoa-Lentil Pilaf and also made the Asian Veggies for dinner and both were yummy! Besides losing my wedding ring (maybe because my fingers were fully de-bloated) today went smoothly.
DAY 12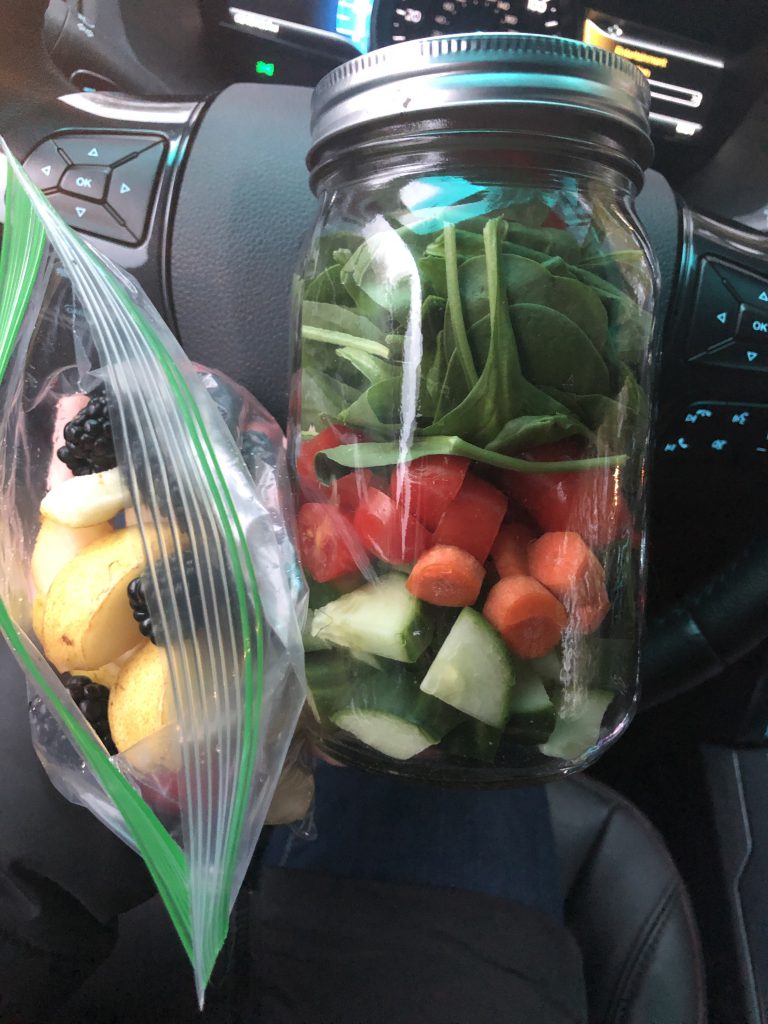 Back to work today means a crazier schedule. Plus my daughter had her Day Care Halloween Party. Pizza, cookies and animal crackers were served (not exactly on the plan). I managed to wait until we got home to eat but I was hungry! On a positive note, I not only passed on cookies, but my husband found my wedding ring in our bag of plastic bags in pantry.
DAY 13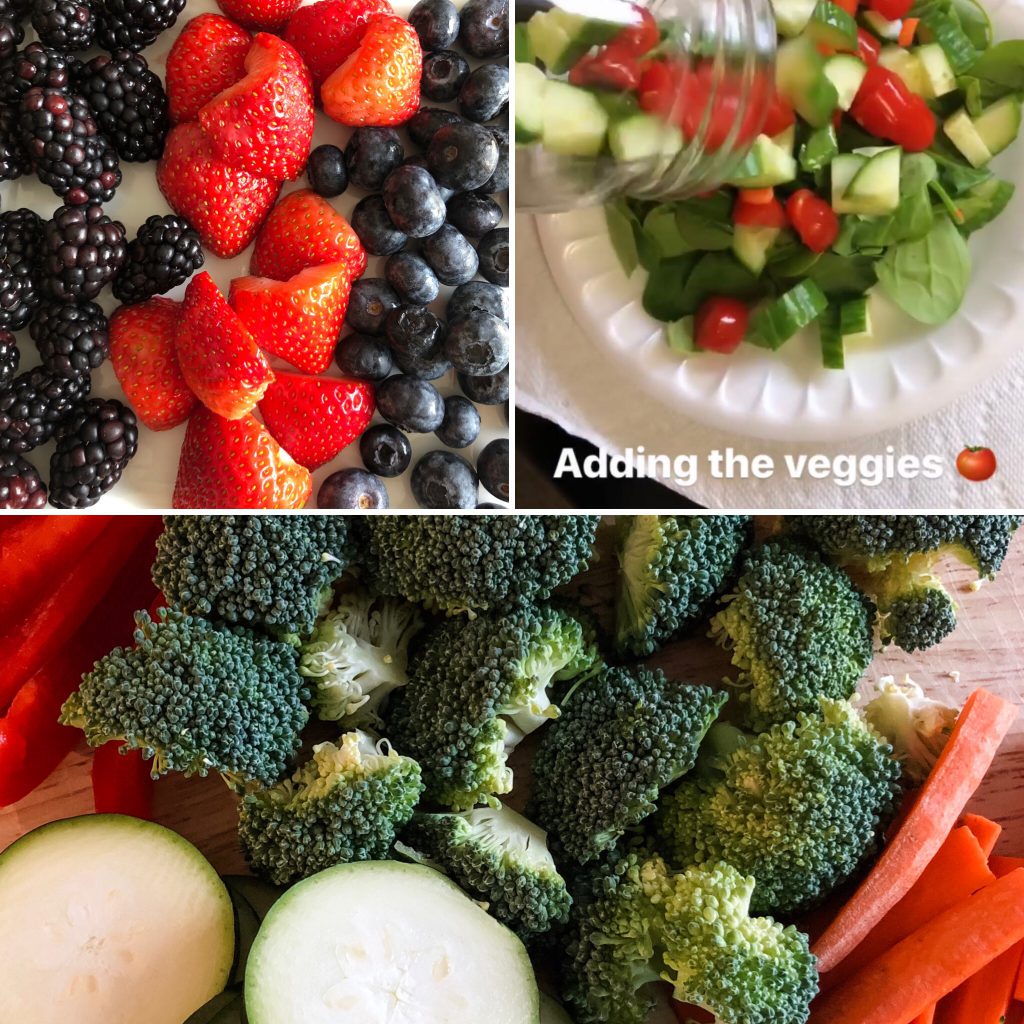 Today I have been feeling bloated! I think from the detox drink. Luckily I only have one more day left to take it. I wanted to make the Roasted Beet recipe for tonight but I got home late and wasn't prepared for it so I made the Garlic Veggie Recipe in the Meals in a Crunch section & also a Sweet Potato which hit the spot. Note – I used to hate sweet potatoes but have now begun to love them.
DAY 14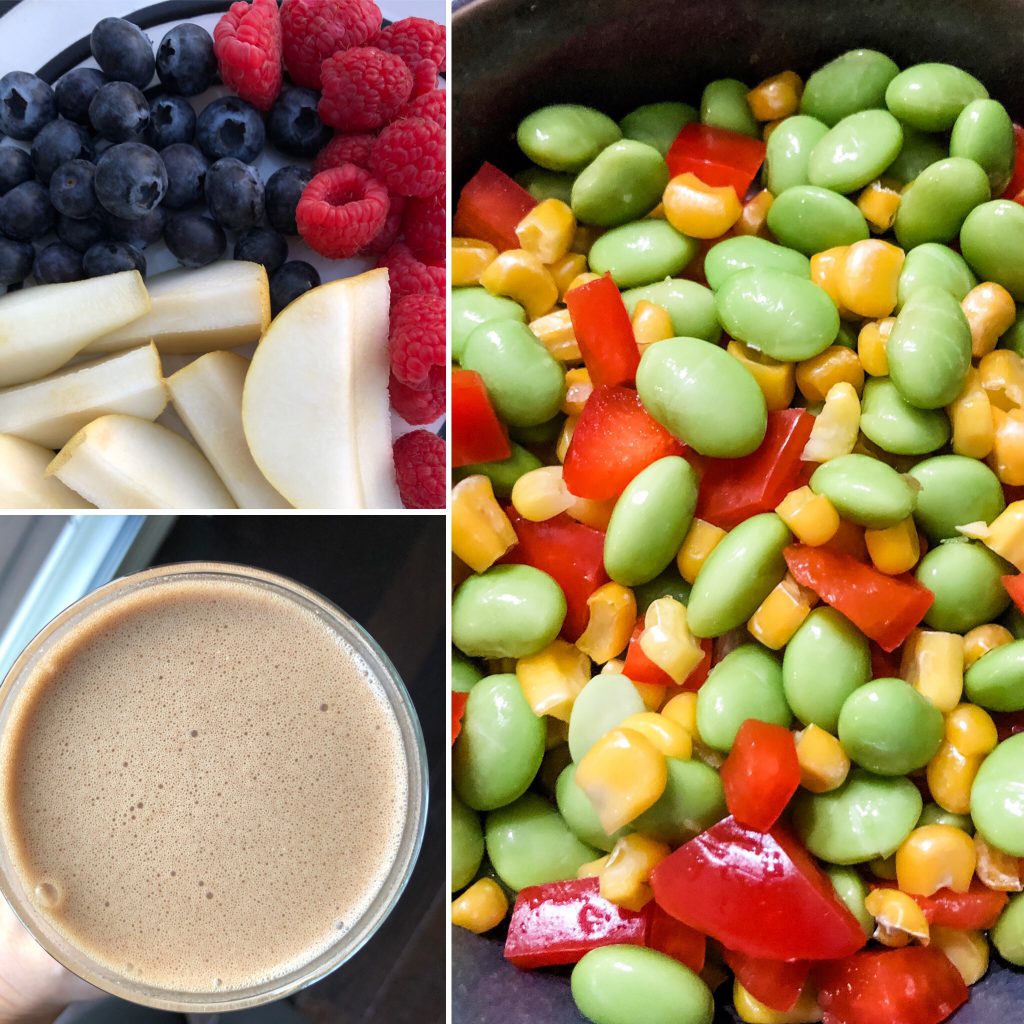 Today is my last day of Week 2 and THE LAST DAY OF THE DETOX DRINK!! I am just ready to be done with that. I find that I am sticking to the meals in a crunch menu more frequently but It was nice to mix up dinner tonight with Edamame and Corn Salad. Snacks are optional but they have been a go to for me. I rotate between different Shakeology Flavors or an Apple. Its been doing the trick to keep me satisfied and giving me a bit of sweet in the afternoon!
DAY 15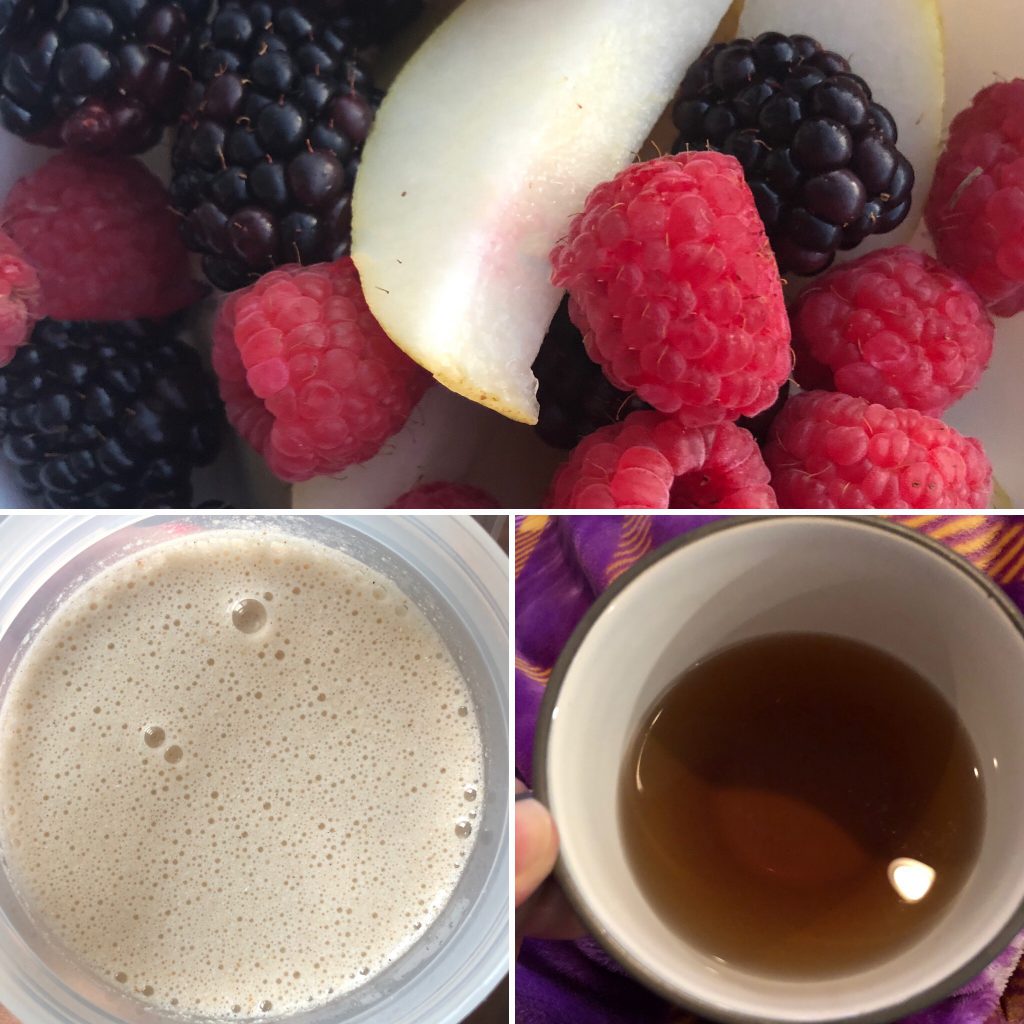 As I move into my final week I can honestly say that I have not been craving sweets (I was eating them all day long before) and I feel like I am getting exactly what I needed out of this program. I am hoping I finally ditched those habits for good! My night time tea has been helping me ward of any need to snack at night.
DAY 16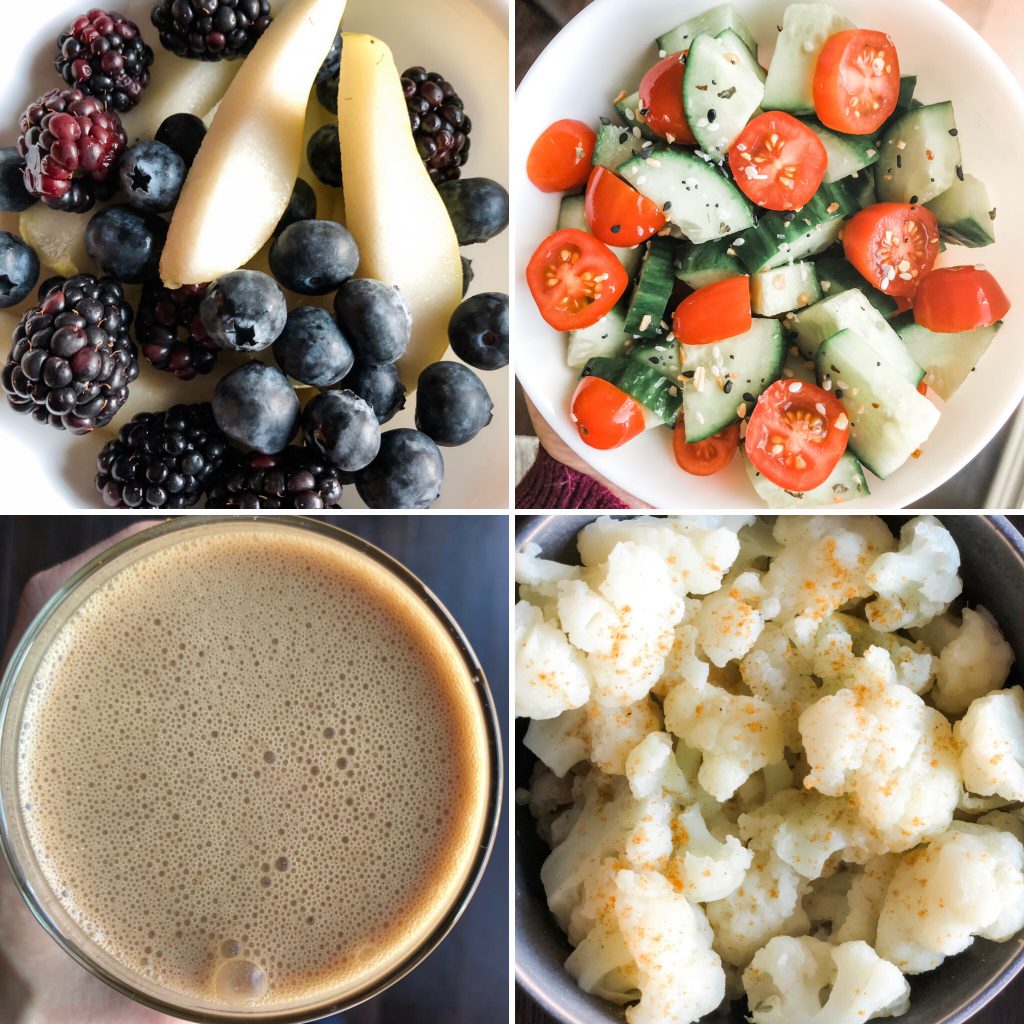 Today we had a get together with some neighbors, which tested my will power. I SO wanted a glass of wine. I did manage to refrain and then the craving passed (I am stronger than my cravings!). I will say, I am looking forward to enjoying a nice glass of red wine once I complete this Reset. I was also a bit hungy when I got home so I "cheated" and had some edamame. If that is the worst of my cheats, I am calling it a win. The old me would have eaten a bunch of Annie's Bunny crackers and 1/4 the bag of chocolate chips.
DAY 17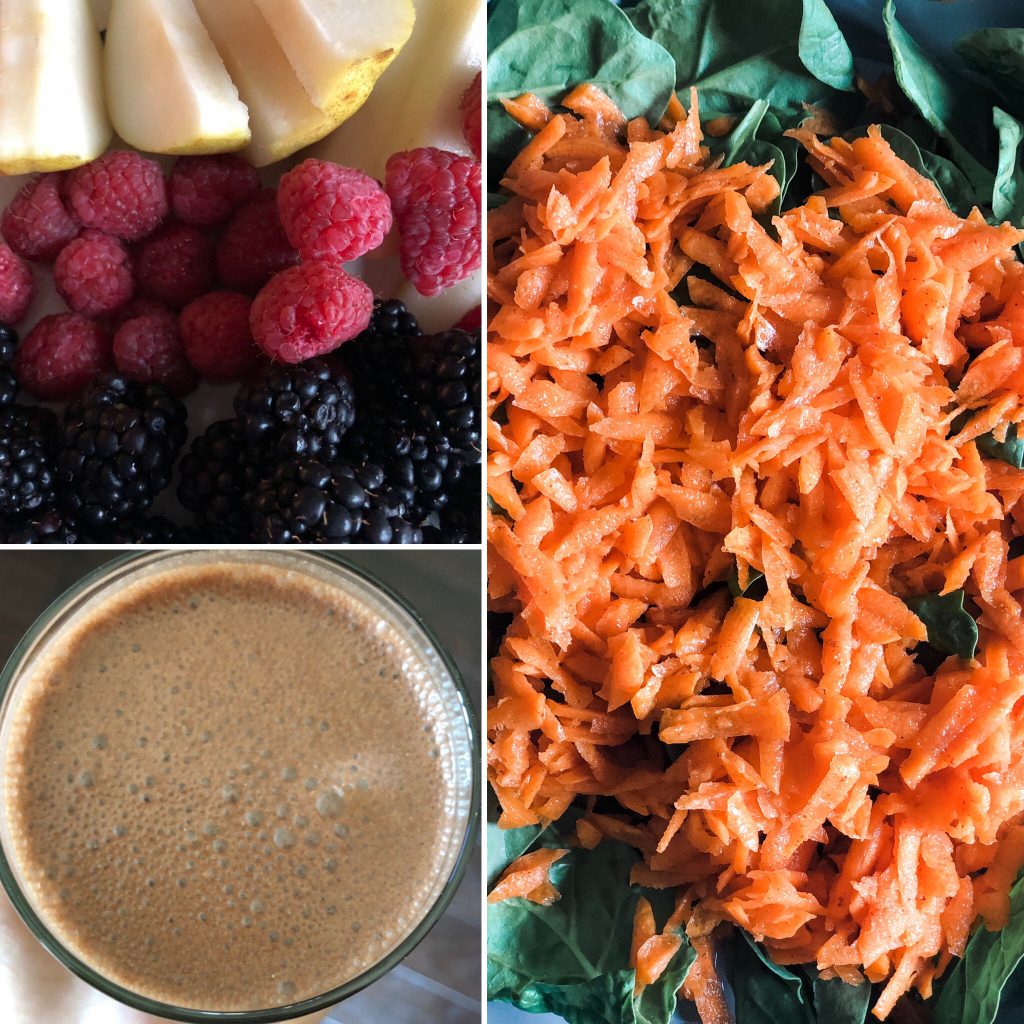 I loved the Moroccan Carrot Salad that I had for lunch. It was nice to mix it up for a change. I burnt my Garlic Veggies at dinner so I spared the picture. Nothing new to really report today!
DAY 18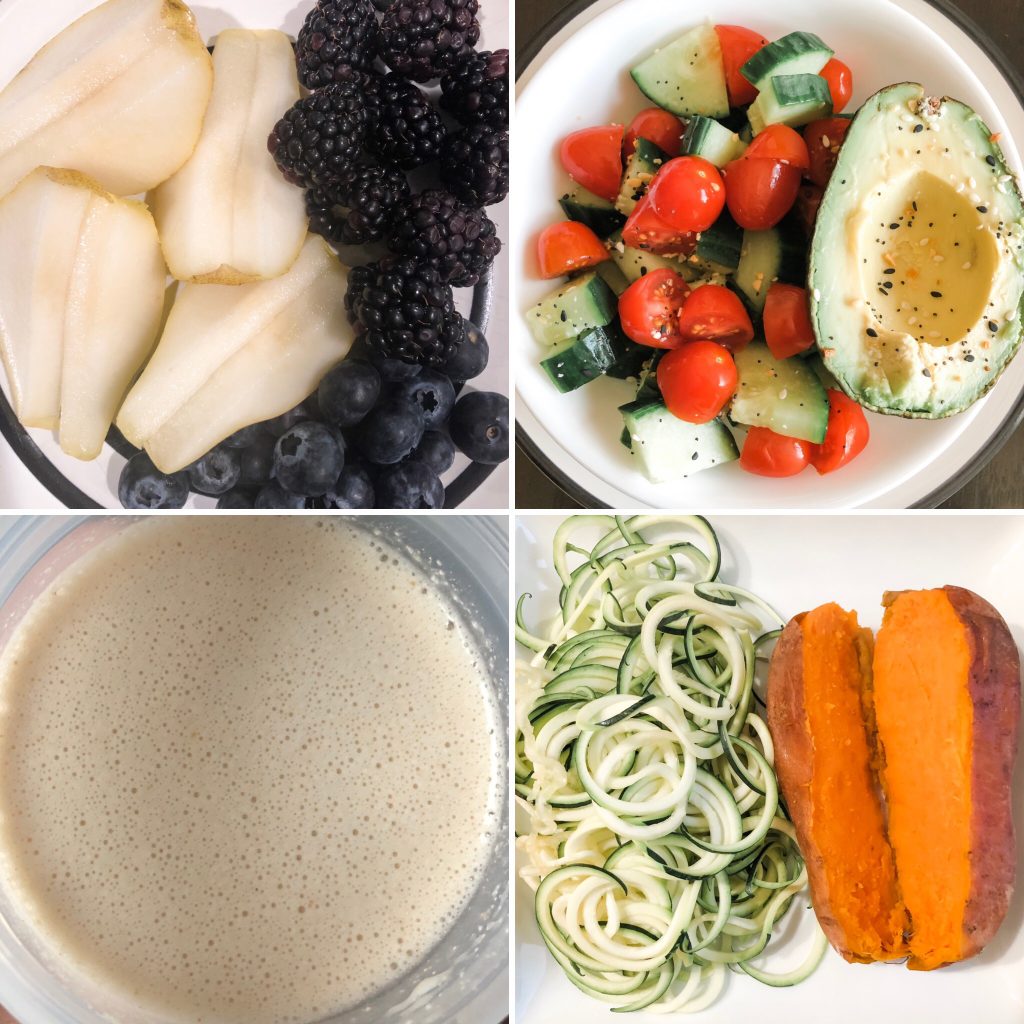 The pears I bought at Sam's Club are SO GOOD! I have been eating one every day at breakfast. I needed to mix things up a bit a dinner so made some Zoodles and a Sweet Potato. I know I am not following the recipes exactly but some of them have some interesting ingredients and I didn't really know where to find Fennel Bulb LOL.
DAY 19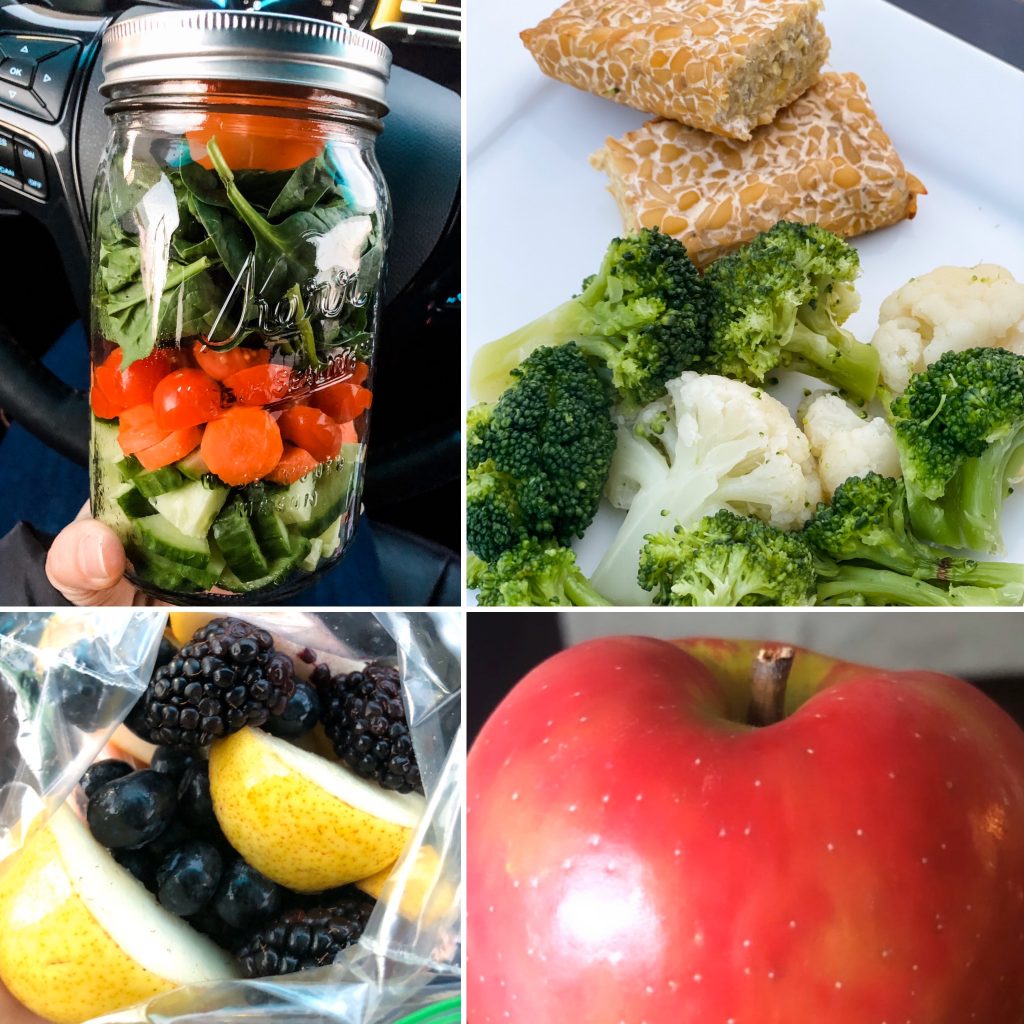 Ok, I am officially getting antsy! Don't get me wrong, I am feeling amazing and I LOVE this program. I don't know if it's knowing the end is near but I am ready to mix up my food. I was feeling munchie tonight so I had a glass of camomile tea, and sure enough, it did the trick.
DAY 20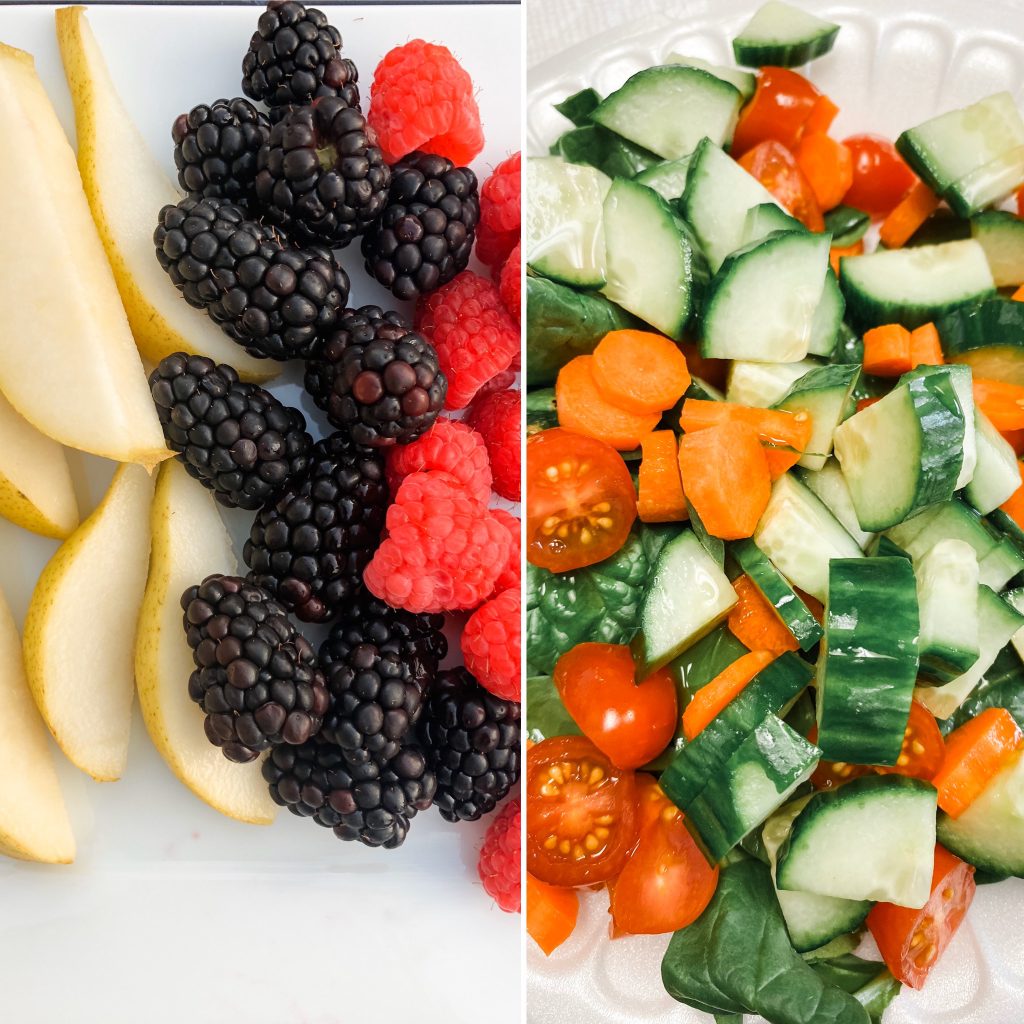 I have been pretty much eating the same thing every day this week. A pear and/or berries for breakfast, some type of salad for lunch and veggies and either tempeh or a sweet potato for dinner. I am feeling good about my progress and confident (or hopeful!) that these habits will stick. It takes 21 Days to create a habit! Shouldn't I have learned that from my all time favorite workout program – 21 Day Fix!
DAY 21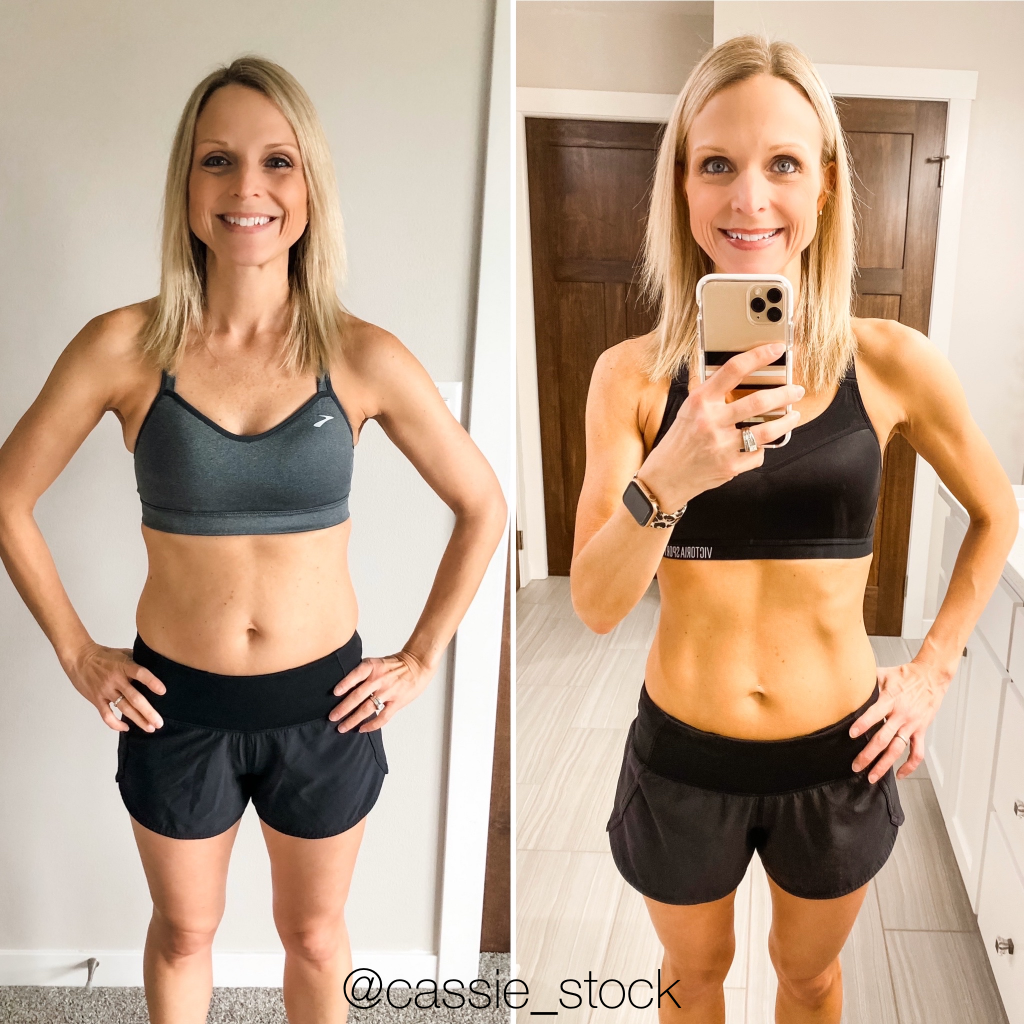 My results! It is Halloween today and I cannot truthfully say that I followed the plan to a T but I am so happy with my results! I am down 9 lbs and back to where I was pre-fertility/pre-baby. I feel like a "weight" has been lifted off my shoulders. I cannot explain in words but truthfully feel that this program has changed my life! Now to keep on going with my nutrition and tone up! I love my at home workouts and now that I have my nutrition to pair with it, nothing is stopping me!
If you are interested in more info on Ultimate Reset, I'd love to help you! I joined some awesome accountability groups. I don't know what I would have done with out it. Connect with me on FB here and order your Ultimate Reset kit here!